Yesterday's Apple media event saw the unveiling of two new iPhones, the 4.7-inch iPhone 6 and the 5.5-inch iPhone 6 Plus. Along with larger screens and a completely new iPad-style design with an ultra thin body and rounded corners, the two new phones offer faster processors, better cameras, and NFC integration with Apple's new ApplePay payment system.
Apple's new iPhones are available in Gold, Silver, and Space Gray, and are available in 16, 64, and 128 GB capacities. The iPhone 6 pricing starts at $199, while the iPhone 6 Plus pricing starts at $299.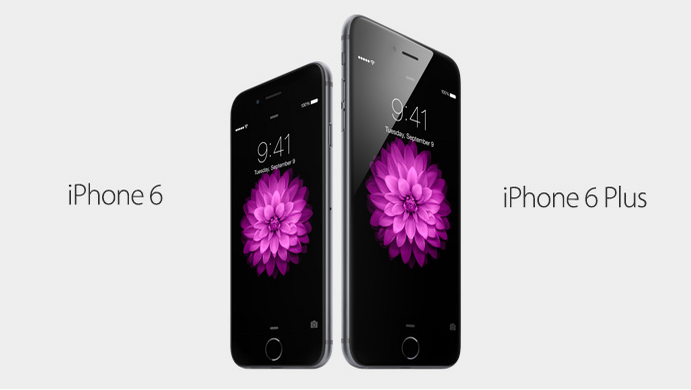 While both models include the same 64-bit A8 chip and the same general design, there are several differences between the two phones. The iPhone 6 measures in at 6.9mm, while the iPhone 6 Plus is slightly thicker at 7.1mm. Apple's iPhone 6 Plus also has three major differentiating factors: optical image stabilization for the camera, and a longer battery life, and an iPad-style landscape modethat displays more content on the screen.
Though the iPhone 6 Plus has optical image stabilization, both phones got some major camera improvements in form of sensor upgrades, improved tone mapping, better noise reduction, and new "Focus Pixel" technology, which improves the phone's ability to select autofocus points. For videos, there's a new 240fps slo-mo option, along with support for shooting in 1080p at 60fps. The front-facing camera was also upgraded, with an f/2.2 aperture that lets in more light and new burst mode capabilities.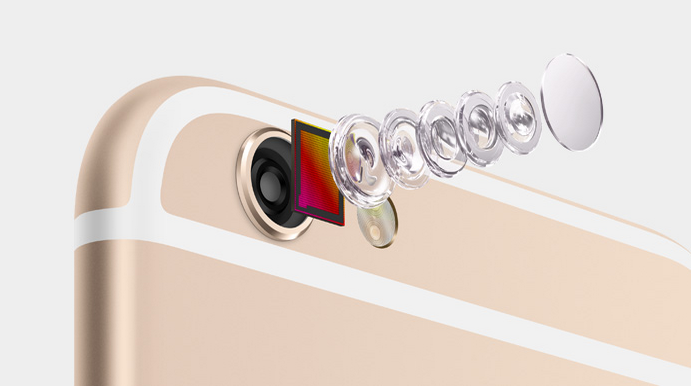 Both phones have an impressive new "Retina HD Display," with the iPhone 6 featuring a resolution of1334 x 750 (326 ppi) and the iPhone 6 Plus featuring a resolution of 1920 x 1080 (401 ppi).
Design wise, the phones more closely resemble the iPad and the iPod touch than the iPhone 5s. Both models have soft, rounded corners and a curved glass screen that melds smoothly into the thin metal body of the device. The volume buttons on the left side of the device are now pill-shaped, and the power button is located on the right side of the device for easier one-handed use.
https://www.youtube.com/watch?v=RS5mzvqWM-c
To further make its devices easier to use one-handed, Apple has added in a new double tap home button gesture called "Reachability," which moves items from the top of the screen to the bottom of the screen for quick access.
Other new features in the iPhone 6 and iPhone 6 Plus include WiFi calling support, faster 802.11ac WiFi, and support for Voice over LTE (VoLTE).